We wish we could visit every maker faire in the country and see the incredible creative projects that people are working on–but at least we have ambassadors to report back!
Take a look at these photos from Maker Faire Milwaukee, which was held September 24-25, 2016. All photos courtesy © Richard Glaser.
Of course, 3D printers: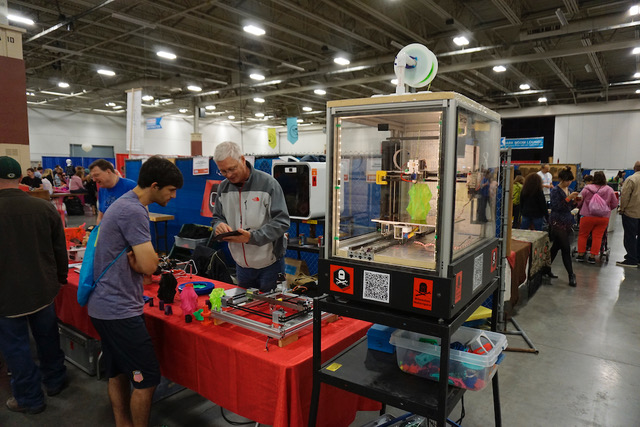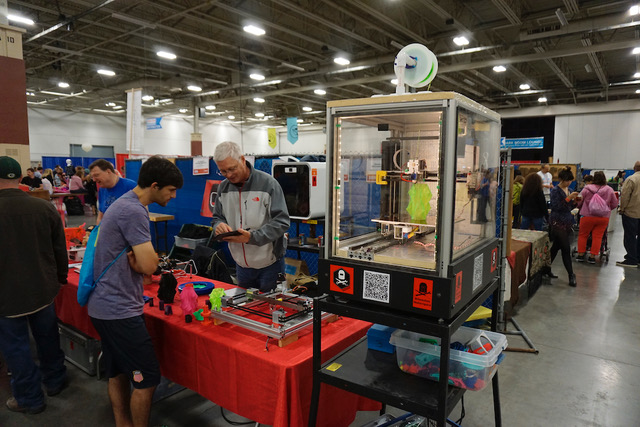 There's got to be a maker faire rule that each one features a Dalek (and R2D2).  Incredible!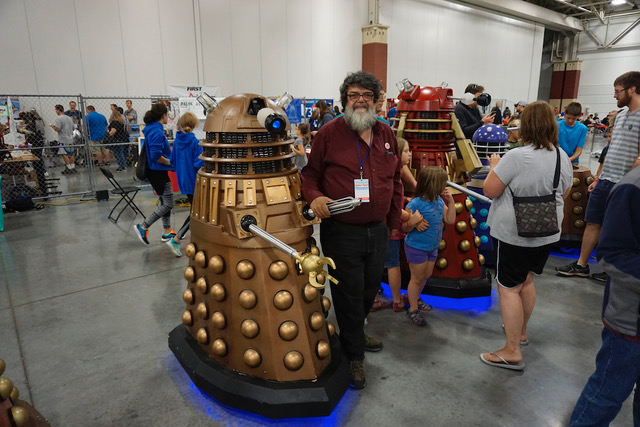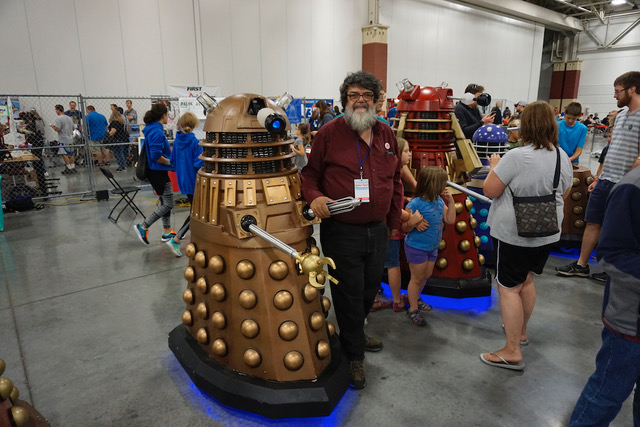 Robot bumper cars: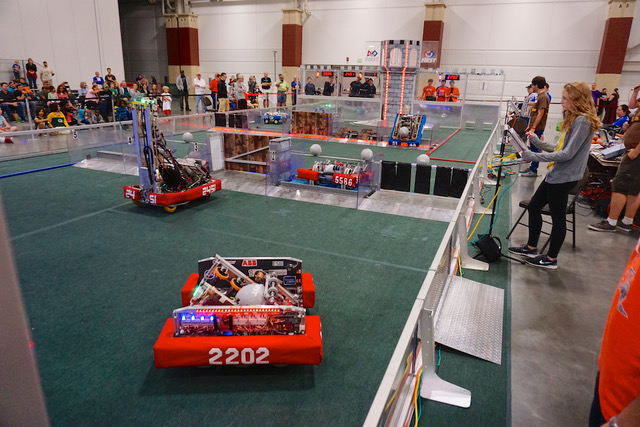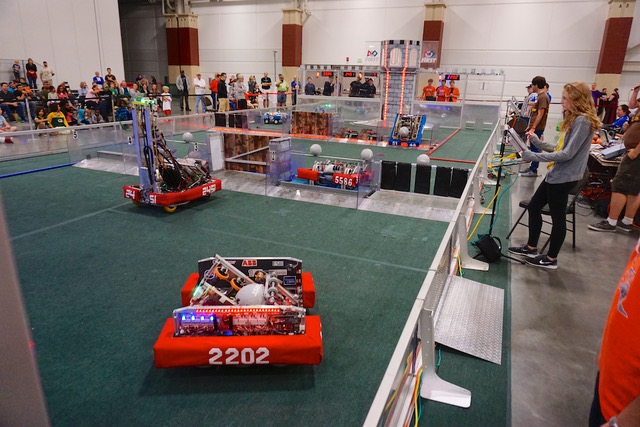 Maker faires are all-ages friendly.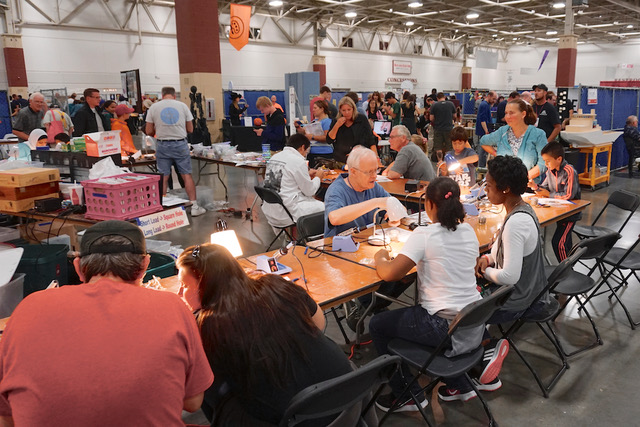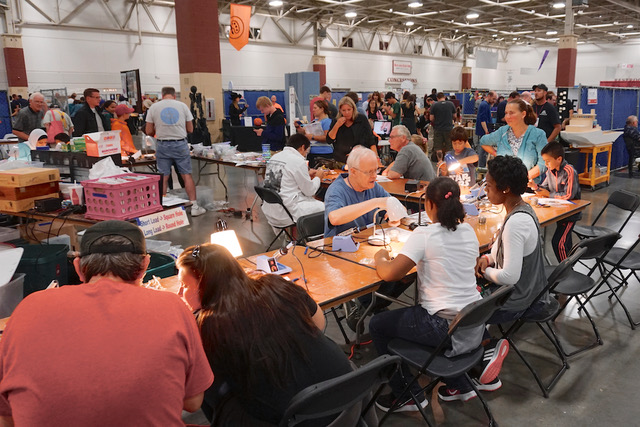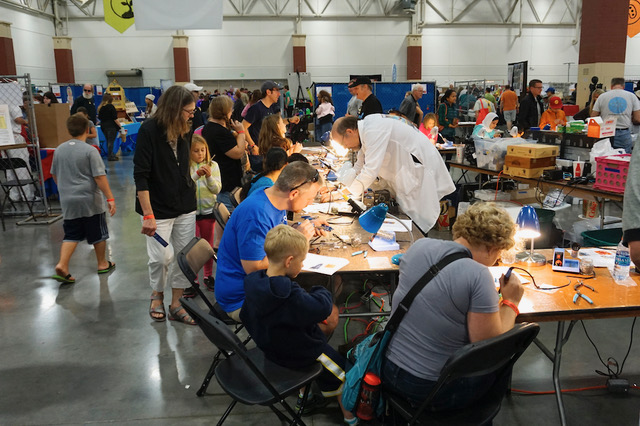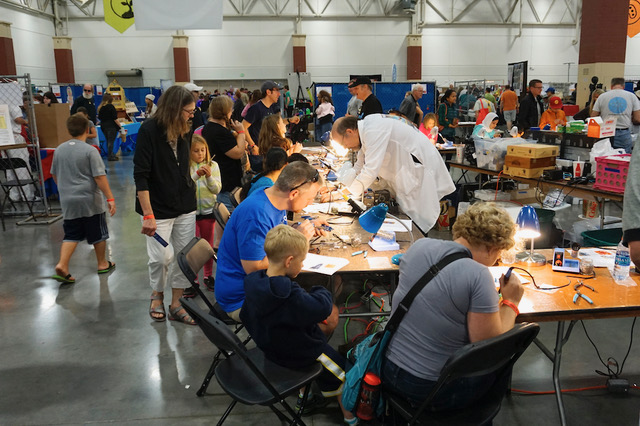 She looks ready for a bright idea.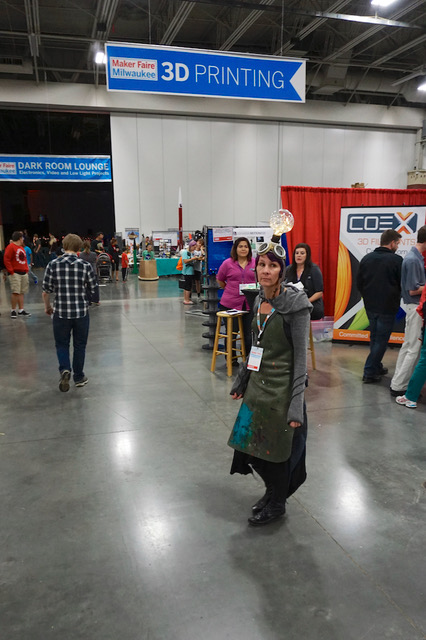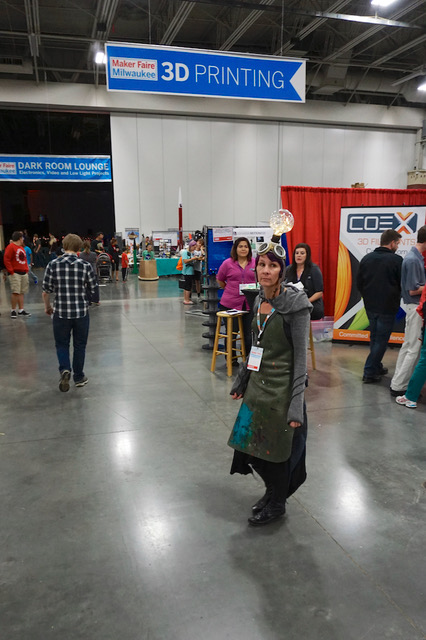 Racetrack!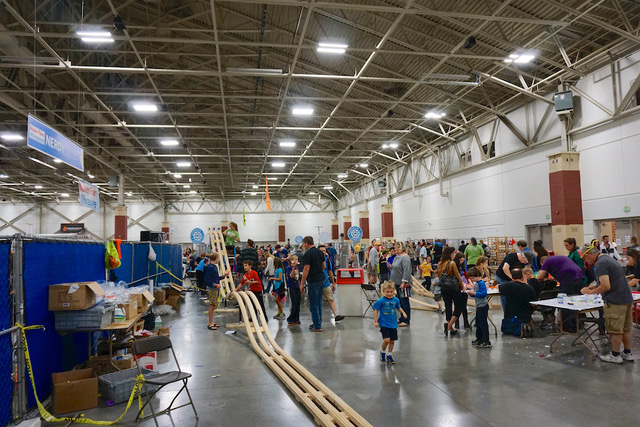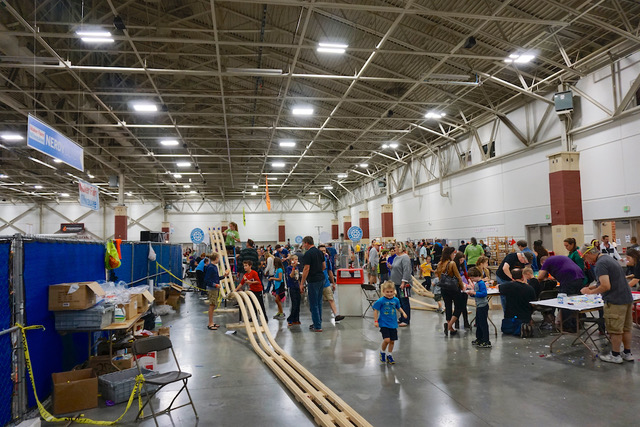 If you visit a maker faire, send us your pics and we'll feature them on the site!